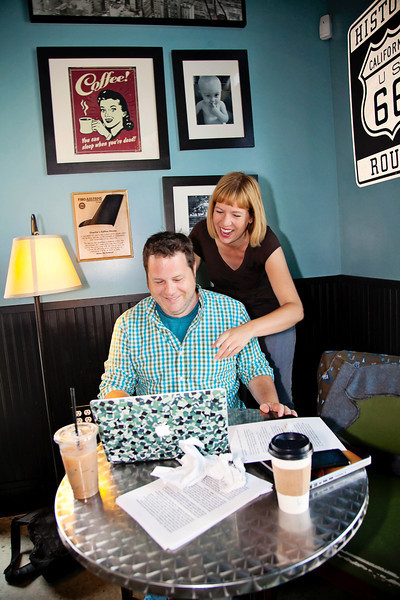 BECKY WILSON
Becky Wilson graduated Magna Cum Laude with a BFA from Emerson College (Boston), then headed to the Left Coast to work at D'Arcy Advertising Los Angeles (copywriting) and FOX Creative Marketing (promo, special projects, radio, branding, Upfronts) before founding We Write Good, Inc. – a creative content shop – with her partner, Patrick Hamilton. She also has a background in theater, directing The Vagina Monologues for the Worldwide V-Day Campaign, performing on The Groundlings stage, and writing original humor pieces that she has performed at storytelling shows throughout Southern California.
PATRICK HAMILTON
Patrick Hamilton began writing content for Universal Studios, Japan and later, the national Honda ASIMO robot tour before landing at FOX Creative Marketing. After launching We Write Good, Inc. with his partner, Becky Wilson, Patrick started up I Hear Good, the music consulting arm of their business, as well as Kill By Kill, his popular and humorous horror movie podcast that unpacks all the gory details of a character's untimely demise, one death-venture at a time.
BOOKING INFO:
323-252-7044
323-309-2275
Based in L.A.
Need writing samples, rate info, or just want to chat about your needs? Send up a flare by phone, text, or email and we'll get back to you as quickly as we can.